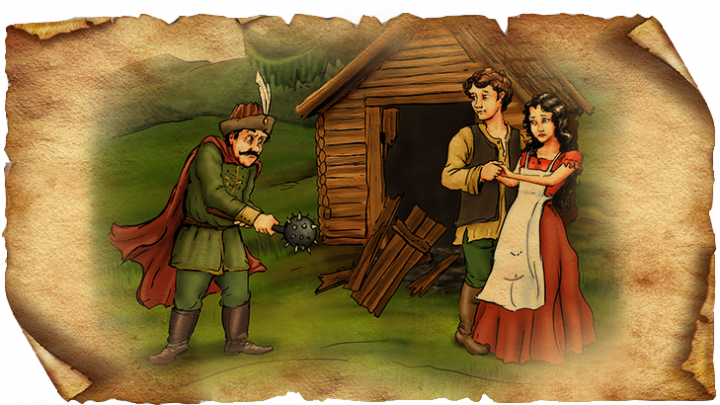 According to the existing legends of the village, Záhkő Castle, which inhabited by a lord named Záh and his son, Bod, stood on the top of a mountain near Mezőzáh of today. Father and son often hunted together. On one of the hunts, Bod was left behind and, due to a fortunate coincidence, got to know the beautiful daughter of the forest shepherd. He fell in love with her immediately.
However, his father did not accept at all that his son marries a girl with a lower rank, so the young couple escaped and hid in a forest house. Zah went after them, and with rage he killed the lovers with his sword. He soon regretted his actions and cursed himself - as a result of magic words, the castle crashed down and he himself died in the nearby lake.

The most significant tourist attraction of the small settlement on the banks of the Mezőség stream is the Ugron Castle, which was built between 1909 and 1911 by the baron István Ugron, diplomat of the Austro-Hungarian Monarchy, the President of the Hungarian National Party, and the chief custodian of the Transylvanian Reformed Diocese. During the centuries, Mezőzáh and the surrounding forests and fields were in the possession of Transylvanian aristocrats such as the Ugron, Aczél, Bethlen, Banffy, Chonto and Wass families.

The castle built according to a medieval French pattern is characterized by a kind of numerology: four towers (the number of seasons), twelve entrances (the number of months), four terraces (one month consists of four weeks) and fifty-two rooms (one year to many weeks). After that, it is not surprising that the building has exactly 365 windows - so the builder could look out of a different window every day of the year.

There is also a story related to the building of the castle: Baron Ugron wanted to welcome worthily his love, the Princess of Russia, so he requested permission from the Emperor Franz Joseph to decorate his way out from the castle to the train station with gold. However, the emperor only agreed with the condition that the coins should be set on the edge so that no one can step on his face. This is how Ugron's plan ended in smoke - the fact that he didn't have a family, no offspring of his was born and lived retiredly until his death in 1948.
The castle was then nationalized. The imposing building was also a sanatorium and an orphanage for decades - it is currently open to tourists. The complete renovation of the building, which lived once better times, has not yet begun.
Hopefully, the Ugron Castle will not have the fate of Záhkő Castle, and in a few years' time visitors can admire its onetime splendor.