Paraphrases. Fazakas Júlia exhibition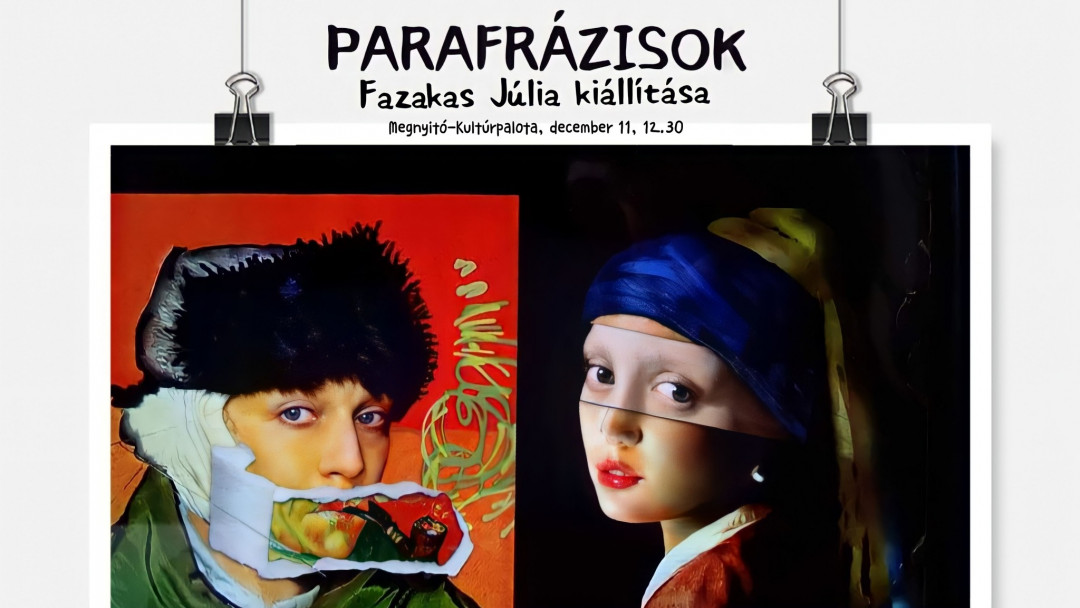 Dec-11
SUNDAY, 11 DECEMBER 2022, 12:30
Paraphrases. Exhibition by Júlia Fazakas
Palace of Culture, Târgu Mures

Júlia Fazakas, Lajos Básti Prize-winning actress, decided to reproduce famous paintings with a mobile phone, objects found in her home, clothes, good make-up, post-production and a lot of creativity.
Today, he has more than a hundred paraphrases, from which we have selected the fifty most exciting paintings to be shown to the public here at KultFest.